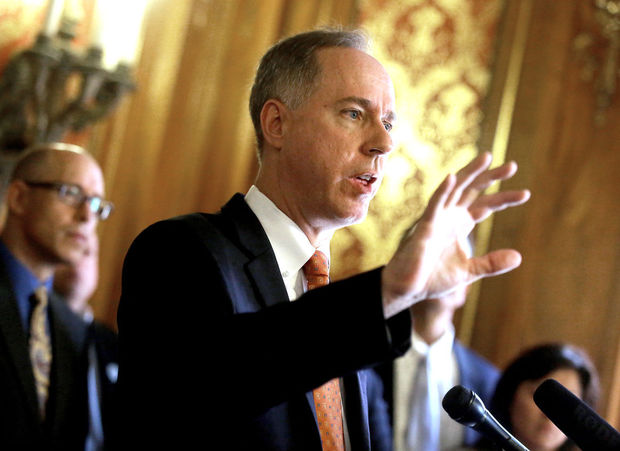 -by Pat Schneider
"UW-Madison faculty urged Assembly Speaker Robin Vos to open up talks on the possibility of merging the University of Wisconsin System and the Wisconsin Technical College System.
Their request came in the form of a letter from PROFS, a faculty advocacy organization, delivered Wednesday.
Assembly Republicans were to meet privately Wednesday to devise ways that the two systems could "team up to cut costs, find efficiencies and eliminate redundancies."
Legislators should instead "create a transparent and inclusive process for any review of public higher education in the state," faculty said in letter signed by the 18-member steering committee of PROFS.
They pointed to the controversial, abandoned plans to create a public authority for UW-Madison in 2011 and the entire UW System earlier this year as proof that "closed-door negotiations" on plans to restructure higher education in Wisconsin don't succeed.
A better model is the public debate that preceded the 1971 merger of the University of Wisconsin and Wisconsin State University system, they argue.
UW-Madison has a direct stake in the current discussion because of collaboration between UW-Madison's College of Agriculture and Life Sciences and UW Extension, with some faculty holding dual appointments, PROFS leaders said."